(This post has been imported from an old blog of mine.)
For years I've been thinking about a rocket construction and flight game. Think 2D Kerbal Space Program, but with part design as well as craft design, and some SciFi aspects to it.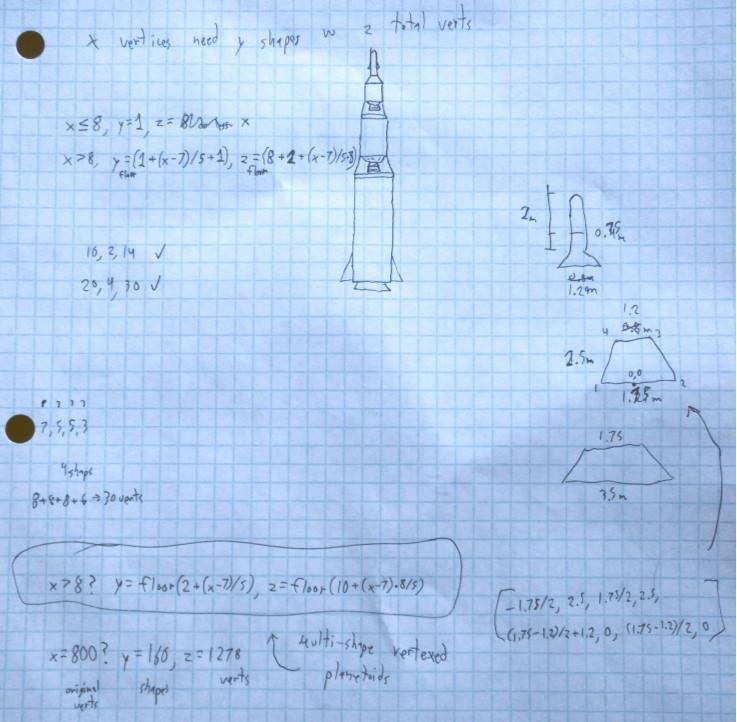 Basically, a grandiose expansion of the concepts of KSP while simultaneously stepping backwards by making it 2-dimensional instead of within a 3D universe. I am a bit more realistic with my expectations than I previously was, so I know I'm not going to achieve it for a very long time, if ever, but it still is fun to think about or poke around with code or draw out some ideas from time to time.